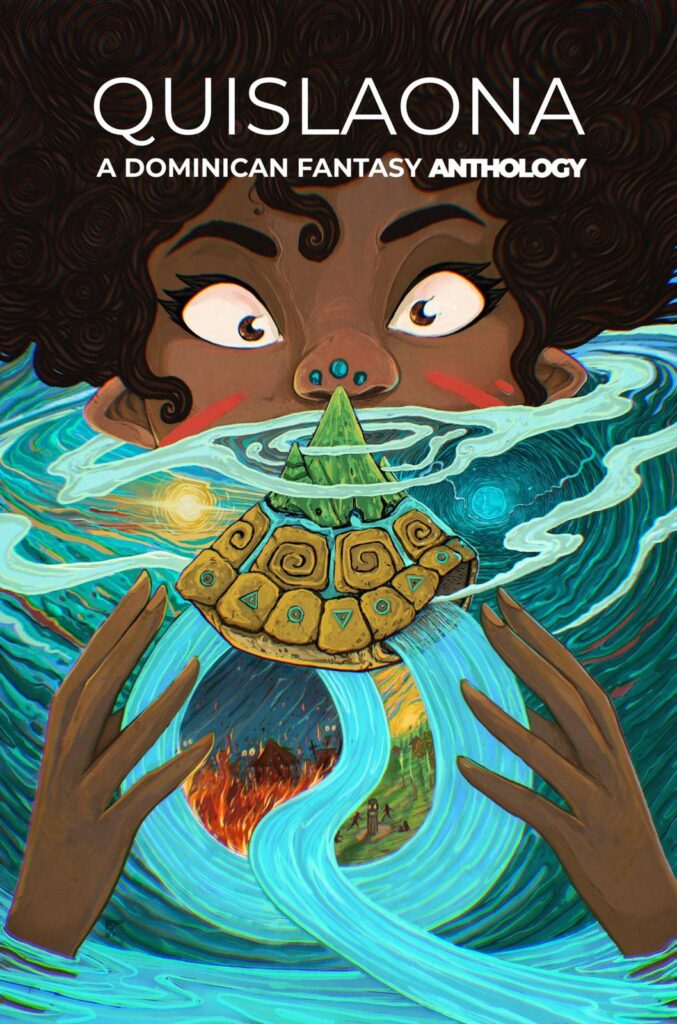 I'm excited to have a short story in Quislaona: A Dominican Fantasy Anthology, a special collection of short stories and comics that take place on an island worldbuilt by Dominicans.
From the forthcoming project's Indiegogo campaign:
Imagine an island where the mountain tops glow with the magic stones of blue amber and larimar. Loro fly high above to recreate maps for the ever-changing topography. Memories of the past flicker in reflections of the water, the currents of which can send you to a different time or place. What tales will the mermaids sing? What will the feathered Loro say? And what will be the future of humans, an endangered species of Quislaona?
Welcome to the setting of Quislaona in which all of these stories take place. This anthology is for anyone who is eager to see fantasy by Dominican authors. Our island is new, vibrant, and beautiful. It also carries a dark past from the time of Botija, the effects of which echo in a seemingly peaceful present.
Quislaona is a collaboration between the Dominican Writers Association, Worldbuilding Society, and Cultura Cómic RD. Preorder the anthology.