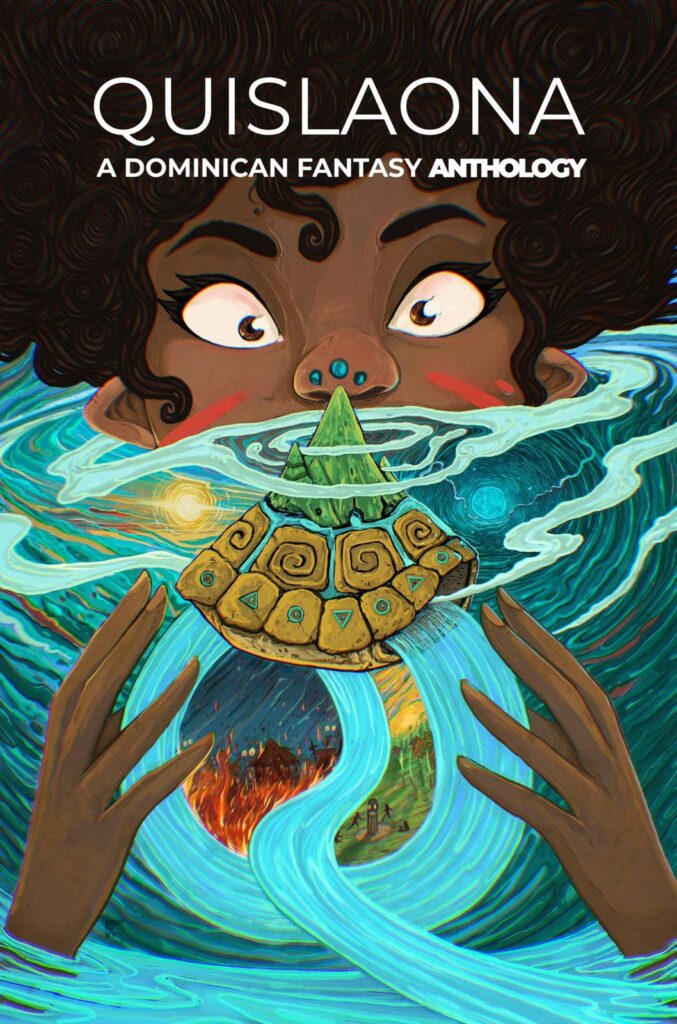 Quislaona: A Dominican Fantasy Anthology — out now — is a collection of stories and comics based on a fantasy island.
This anthology is a collaborative effort between three organizations. Dominican Writers Association, Worldbuilding Magazine, and Cultura Cómic RD. Discover how this fascinating intersection of art, literature and speculative fiction became a celebration of Dominican voices in fantasy.
I'm proud to have a short story in the anthology, along with an incredible group of writers and artists: Barbara Perez Marquez, Lissy Marlin, Nelly Rosario, Annecy Baez, Manny Minaya, Alex V. Cruz, Laura Suazo, Judy Fernandez Diaz, Pauline M. Kulstad-González, Thanisha Peña, Ang Nunez, Maria E. Vega (Odiresan), Ana Lucía Sánchez, Gabriela Taveras, Joan M. Arias (KING), Aníbal Hernández Medina, Ana María González Puente, Kevin Cruz Guzman, Virgo CA, Mari Gabi Messina, Melissa Falcon "MelimeL", & Johanny "Joa" Ortega.
"Usually it's a pebble in my shoe that leads me through what I'm writing, something that is an inquietud, or restlessness, something bothering you."

– Julia Alvarez