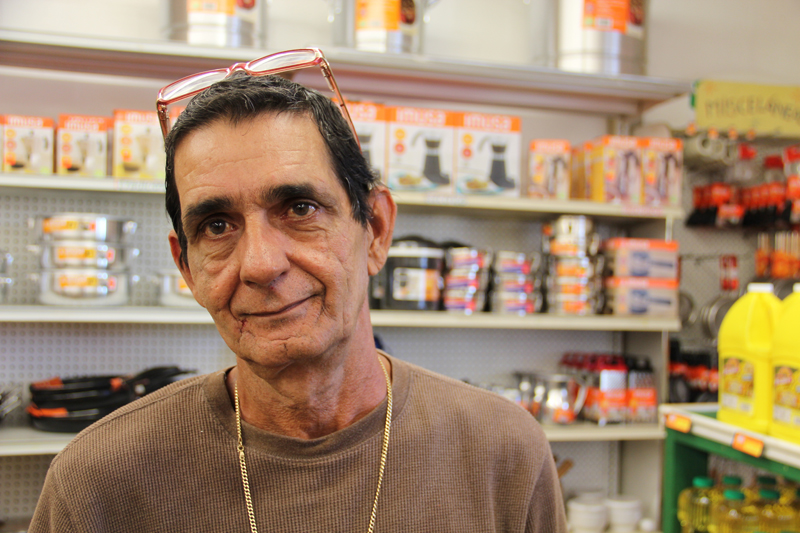 From left: Santos Mirabal

, and

Angel Benito Hernandez and Rosa Maria Perez. (Photos by Amaris Castillo)
A few years before my boys barreled into my life, I had another baby. My labor of love, Bodega Stories, was born out of a photo essay I pitched to Latina Magazine that sadly didn't go anywhere. But then an idea came to me. What if I were to create a space where I could publish the stories of customers who frequent my parents' bodega? What other stories could I find? As a journalist and creative, it was the perfect passion project.
I'm the proud daughter of longtime bodegueros and grew up listening to animated banter and stories of loss and sacrifice — and joy. I had an inkling that there were stories that I could help bring to light — of the diasporic communities in this corner of Tampa Bay.
Since I began the project in 2015, I have collected stories from New York and Honduras. I also have a few stories from the Dominican Republic that I am excited to share, so stay tuned for them.
Below are a few of the people who have shared their bodega stories with me. You can read the rest at bodegastories.com.